Click on the links below for more detailed information and updates.  
Africa
Kenya, Nairobi - Wallace and Mary Kamau
PO Box 501020, Indianapolis, IN 46250
Wallace and Mary Kamau, work through Christian Missionary Fellowship, serving one of the world's largest slum areas, Mathare Valley in Nairobi, Kenya. Their vision is to transform Mathare through holistic ministry, using Community-Health Evangelism.
Click here for their latest news.
email | missionshope@yahoo.com
Christian Missionary Fellowship Int'l | cmfi.org
Micro-finance | bigdent.org
Transforming the Valley-the story of Missions of Hope International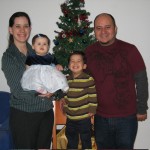 Northern Africa - Gus & Kris
c/o Iberoamerican, PO Box 1493, Monroe, WA 9827
Click here for their latest news.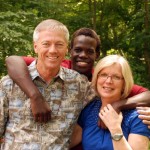 Tanzania - Gary and Judy Woods
CMF International, PO Box 2582, Arusha, Tanzania, Africa
Gary and Judy  work with Christian Missionary Fellowship.
Click here for their latest news.
Christian Missionary Fellowship Int'l | cmfi.org


Asia
"The Fisherman" is the code name for our missionary in a high risk area of Asia, serving through Team Expansion. His family ministers to the "Tiberians", code name for one of the 110 unreached tribal groups in this region. His goal is to plant churches in all 110 groups. Contact Pathway Missions for more information. Click here for the latest news from this area.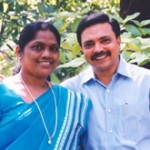 India, Rural – Samuel & Prati Stephens
NA Office: India Gospel League, 1521 Georgetown Rd, Suite 30, Hudson, OH  44236
Ph: 888.352.4451 or 330.650.5900
Samuel & Prati minister to the rural people of India. Their approach is holistic, with barefoot pastors, youth training and education, micro-finance and community health and transformation. Samuel is President of India Gospel League. This organization provides a tremendous outreach in India. WCC is a member of the Wichita India Project, a consortium of churches in the Wichita area, to saturate a region of India with the gospel.
Click here for their latest news.
email | iglindia@eth.net
web | www.iglworld.org
blog | The India Report
twitter | twitter.com/#!/indiagl
facebook | India Gospel League

India, Bangalore – Samuel "Bala" & Priscilla
Emerging Young Leaders
No.18, Bornmann Enclave, Kothanur, Bangalore -560 077, India
Ph: +91-80-28444783 or +91-9900512423
Samuel and Priscilla serve with Emerging Young Leaders Mission in Bangalore, India. Samuel, EYL managing trustee, trains young leaders in churches, schools, colleges and in business. The main concept of training is MENTORING TOMORROWS LEADERS TODAY. Priscilla helps Sam in EYL. She is also a Christian counselor and works with underprivileged teenage girls and women basically in South India. They have two sons Aaron  in Seminary doing M div.final year and Mark finished his undergraduate program in Business Management.
Click here for their latest news.
email | Eyl.int@gmail.com
web | www.eylglobal.com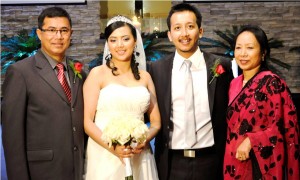 Nepal, Kathmandu - Prakash & Shanti Subbaare
GPO Box 848, Kathmandu, Nepal, 01197 or
100 Sunport Lane, Orlando, Florida 32809-7875
Prakash & Shanti Subbaare the National Directors for Nepal Campus Crusade For Christ.
email | anugrah@nccc.org.np
Philippines – Ed & Judy Neibling
US: c/o 405 S Ave,  Highland, KS 66035
Ph: 785.442.3398
QCC PO Box  1374, Quezon City 1153, Philippines
Ph: 011.63.917.598.0843 Ed
Ph: 011.63.917.790.6314 Judy
Ed & Judy serve as International Representatives with Campus Crusade for Christ in the Philippines. Ed serves the Southeast Asian countries as Chief of Staff for the Area office which is located in Quezon City. He also gives oversight to the country of Indonesia which has the largest Muslim population in the world. The 10 countries of Southeast Asia comprise 570 million people who are 42% Muslim, 30% Buddhist, with the rest Hindu, animist, communist and Christian.  Judy serves as the Prayer Mobilizer for Southeast Asia. Through national staff in each country, Campus Crusade for Christ has started student movements on hundreds of campuses, is seeking to grow church planting movements among the many unreached peoples in villages and cities, and also works to grow spiritual movements among the influential leaders of each country. Currently Ed and Judy have a son and daughter in college in the US and a younger son in high school in Manila. Ed has served overseas in Asia with CCC for 37 years.
Click here for their latest news.
email | ednjudy@gmail.com, & ed@ccci.org.ph
web | www.give.ccci.org/give/0035810

SE Asia – M serves with Tel-a-Village, an organization that places TV/VCR's in rural villages, rotates Christian videos and works with follow-up. Contact Westlink Missions for more information. Click here for ministry updates

SE Asia – J & M work through Christian Missionary Fellowship to oversee church planters, theological students, and help plant churches in SE Asia. J supervises 11 church planters and this couple has been on the field since 1978. Contact Westlink Missions for more information.
NA Office: Christian Missionary Fellowship
PO Box 501020, Indianapolis, IN 46250
Vietnam – We have workers in Vietnam that are training Christians in home cell meetings as building churches in that Communist country is still impossible. These workers are with Marketplace Ministries.
Caribbean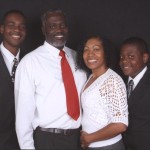 Haiti – Yves & Samanthe Prophete
GVCM, 5080 Cornell Walk, Lake Worth, FL 33463
Yves & Samanthe  serve with Global Vision Citadel Ministries, mostly in the rural, severe poverty areas. They support an orphanage, sponsor children, train pastoral leadership and plant churches in Haiti.
Click here for their latest news.
GVCM email updates
email | yprophete@aol.com
web | www.gvcm.org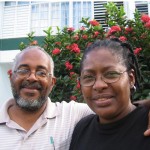 Jamaica, Kingston – Winston "Jacko" & Heather Jackson
Taking Christ To Jamaica
PO Box 104, Kingston 20, Jamaica, West Indies
Winston "Jacko" & Heather  serve at the Penwood Church in Kingston, Jamaica with an inner city, poor congregation. The church operates a primary school and lunch program and runs a summer camp for neighborhood children. The couple have started a Partners In Evangelism ministry that provides training for pastors and leaders and takes the gospel to the "nooks and crannies" of Jamaica. Jacko also holds crusades in Antigua. WCC sends short term mission teams to Jamaica each year to work on their church and school construction.
Click here for their latest news.
email | windonjack@yahoo.com
Central and South America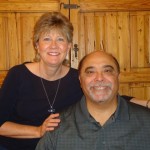 Mexico, Mexico City – Pecos & Lynda Inchaustegui
Ingenjo de Calipan #30, Colonia Rinconada Coapa
Mexico City, Mexico D.F. 14330
Ph: 011-525-671-6485
Toll Free: 877-889-0395  – it rings in to our house
Pecos & Lynda work with churches and homes in greater Mexico through their Marriage Enrichment ministry.
The purpose of their ministry is to help build marriages on Christian principles.
Click here for their latest news.
email |  pecosinch@yahoo.com.mx
email | lyndainch@hotmail.com
Web www.goodnewstomexico.com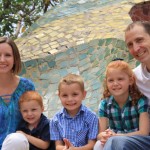 Mexico, Mexico City – Shawn & Susan Inchaustegui
email  |  sinchaustegui@nmsi.org
Junto al Rio #29, Fracc. Junto al Rio, Temixco
Morelos  62584, México
Shawn and Susan serve with New Mission Systems International in Cuernavaca, Mexico.  Shawn is working alongside a team of Mexican nationals to develop a sports camp program for the youth.  This summer (July '11) will be the first pilot camp offering soccer, basketball, volleyball, and tennis alongside biblical teaching and discipleship. They have three children:  Isabel ('03), Kaleb ('06), and Isaac ('08).
Click here for their latest news.
email | sinchaustegui@nmsi.org
Mision Profile | New Mission Systems Int'l
web | www.misioncamps.com
Facebook | Misión Sports Camps
Twitter | misioncamps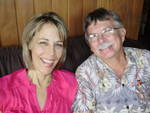 Brazil – Stan & Rebecca Abrahamson
Brazil Outreach Ministries Unlimited
Caixa Postal 01, Humaitá, 69800-000 Brazil
Stan and Rebecca work on the Madeira River in the Amazon, with Brazil Outreach Ministries Unlimited. Stan is the president of the mission, resident accountant, general contractor, boat builder, mechanic and computer expert, keeping everything going. He also pastors the mission staff which, with the exception of himself and Rebecca, are all Brazilians. Rebecca handles the communication for BOMU, as well as coordinates projects with teams and mentors the staff. Their ministry is to evangelize the river people who live in remote regions, and plant churches with the goal of strong local leadership. This involves various forms of outreach, including medical teams, sewing teams and children's ministries, with the main mode of transportation being by boat. Stan and Rebecca have served in Brazil together for 28 years.
Click here for their latest news.
email | smaboat@hotmail.com, mib@uuplus.com
web | www.bomu-mib.org

Europe
Austria – Training Christians for Ministry (TCM) is an organization that provides post graduate education for emerging church leaders in Europe and Central Asia. Pastor Gene Carlson teaches there regularly, providing short term teams assistance with caring for the grounds and nurturing students. Westlink sends regular short term teams there and provide scholarships for 4 students from a closed country.
web | www.tcmi.org
facebook | TCM International
twitter | TCM International
Follow them: GPS-Journal, Tony Twist's Blog
November 21, 2012 – GPS Journal
November 14, 2012 – Prayer Alert
November 7, 2012 – GPS Journal
October 31, 2012 – Training Christians for ministry
October 24, 2012 – GPS Journal
October 18, 2012 – An invitation from Dr. Caldwell
October 10, 2012 – GPS Journal
October 4, 2012 – Faith debate in Bulgaria
August 29, 2012 – GPS Journal
August 23, 2012 – Update on International Disciple Makers from Haus Edelweiss, Estonia, and Indianapolis
August 1, 2012 – GPS Journal
June 14, 2012 - TCM's first students from Turkey
May 17, 2012 - Graduation & National Directors Meeting
May 15, 2012 – Thank you!
May 3, 2012 – Currently at Haus Edelweiss
April 5, 2012 – Session 1 at Haus Edelweiss
February 9, 2012 – Current Events at TCM
January 12, 2012 – How did you spend New Year's Eve?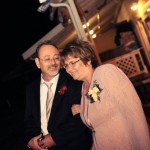 Hungary – Paul and Lori Dickason
International Representatives of Campus Crusade for Christ
Duna u.46, Diosd, Hungary H-2049
Ph: 610.619.3501 (Vonage)
Ph: 011-36-30-532-6059 (Hungarian cel)
Campus Crusade For Christ missionaries Paul & Lori serve in evangelism and leadership training and as Assistant Principal at a Christian School.
Click here for their latest news.
email | paul.dickason@ccci.org
Ukraine – Ukraine Training Center (EFAS), founded by missionaries Cory & Janice Lemke and two Ukrainian nationals, provides training and encouragement for church planters. It has been an extremely successful model and fruitful work for the Lord.