Click on the links below for more detailed information and updates.  
California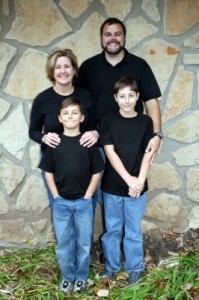 World Impact – Romney and Amy Ruder
2001 S Vermont Ave
Los Angeles, CA 90007-1279
Wk: 323.735.1137
Fx: 323.735.2576
Hm: 2422 Juliet St, Los Angeles, CA  90007
Cel: 323-383-1234
Romney and Amy serve as the National Executive Directors of World Impact from Los, Angeles, California. They are also involved in church planting and providing a summer camp for people/families affected by physical/mental disabilities. . The Ruders are Westlink's own!
Click here for their latest news.
home email romney_ruder@yahoo.com
email  |  rruder@worldimpact.org
web  |  www.worldimpact.org
Facebook  |  Romney Ruder
Blog  |  World Impact – Romney Ruder

Colorado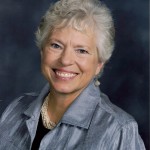 Campus Crusade For Christ - Pat Runyan
5594 Colt Drive, Longmont, Colorado 80503
Ph: 303.530.4092
Cel: 303.817.2577
Pat has been with Campus Crusade for Christ for 42 years and has worked with campus ministry, Community leaders and church leaders, and now has an emphasis working with our international staff as well a helping to send college students overseas.  She a widow with 4 grown children and love working with women around the world as well as here in the U.S.
Click here for their latest news.
email  | PatRunyan@comcast.net

Florida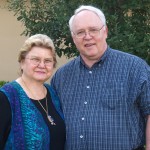 Campus Crusade for Christ – Steve & Virginia Clinton
Wk: 100 Lake Hart Dr, #3000, Orlando, FL 32832
Ph: 407.826.2072
Wk: The Orlando Institute, 100 Sunport Ln, #3000
Orlando, Florida 32809
Hm: 321 W Sybwlia Ave., Maitland, FL 32751
Ph: 407.622.5544
Steve & Virginia  serve with Campus Crusade for Christ in Orlando.  Steve is the head of the school and training center at the Headquarters and oversees training going on in eight countries. The program will equip over 220,000 people in 2011.  They are both active in local ministries and their church=in Orlando Florida. This is their 40th year with Campus Crusade and 47th year of marriage. Steve teaches in the U.S. and does overseas missions teaching, as well as the academic administration of the school.  They love the Lord, each other, their children and being in ministry!
email  | sclinton@ccci.org; sclinton@toi.edu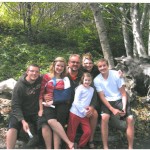 Third Culture Kids – Tim & Jada Smith
214 Crossbil Court, Orlando, FL 32828
Ph: 407.736.0139
Tim & Jada Smith serve as the International Directors of Third Culture Kids,  ministering to children of missionaries on the field. …Jada is one of WCC's own!
email  | tjsoiournal@msn.com, tsmith@piorl.com, tsmith@orlandoteam.com,jot2jada@gmail.com
Click here for their latest news.

Indiana
Christian Fellowship International (CFMI) – Cory & Janice Lemke have worked with Ukraine Training Center. It provides training and encouragement for church planters. They now live in Oregon, but maintain their connection to Ukraine and other parts of the world by coaching of national leaderes (site visits, internet phones and skype calls).
CMF International, PO Box 501020, Indianapolis, IN 46250
Hm:  8200 Bliss Road, Bonanza, OR  97623
Click here for their latest news.
email  |  cjlemke@cs.com
web  | www.cmfi.org, www.coachingmission.com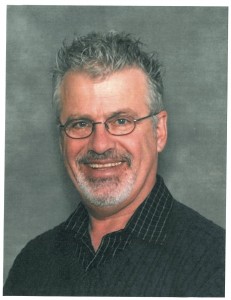 Christian Fellowship International (CFMI) – Doug & Robyn Priest
CMF International, PO Box 501020, Indianapolis, IN 46250
Ph: 317.578.2700
Doug serves as General Director. of Christian Missionary Fellowship International (CFMI). They direct and assist ministries among unreached urban poor (the largest block of unreached people in the world today)  in sixteen countries.
Click here for the latest news.
Blog: www.wanderingpriest.com
email  | dougpriest@cmfi.org
web  | www.cmfi.org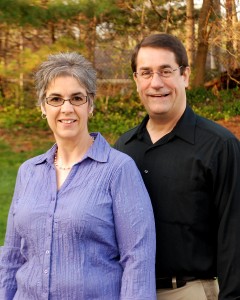 Internationals of Church Mobilization – Steve & Debbie Palich
CMF International, PO Box 501020, Indianapolis, IN 46250-6020
Ph:317-578-2700
Debbie is the Associate Projects & Partnership Director for Internationals of Church Mobilization, assisting churches with mission outreach.
Click here for their latest news.
email  | stevepalich@cmfi.org; debbiepalich@cmfi.org
Facebook  |  CMF International
web  | www.cmfi.org
Westlink Christian Church supports stateside organizations through financial and short term team support. Listed below are our regularly supported stateside ministries.
Big Brothers & Sisters Helps at-risk kids reach their potential through long-term professionally supported one-on-one relationships with measurable impact.
web  | www.ksbbs.org
Campus Crusade For Christ/Prayerworks/Citizens Who Care
Earl and Trish Pickard
Prayerworks, PO Box 12301, Wichita, KS 67277-2301
Ph: 316.262.4744
Campus Crusade for Christ, PO Box 1722, Hutchinson, KS 67504-1722
Earl and Trish  direct a local/national/international prayer ministry and encourage local law enforcement.
Click here for their latest news.
email  | cccpraywks@aol.com, prayerdigm@yahoo.com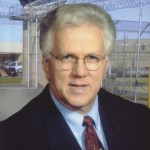 Central Kansas Prison Ministry – Chaplain Lynn McBride
PO Box 1279, El Dorado, KS 67042
Ph: 316.773.1537
Lynn Everett McBride has been the executive director of Central Kansas Prison Ministry (CKPM) for almost 20 years. His main job is to recruit and train volunteers wanting to follow God's call to the "least of the brethren." CKPM volunteers work mostly at the El Dorado Correctional Facility, but some work at the Winfield or Hutchinson Facilities. Many are involved in county jail work. The heart beat of the ministry is the one-on-one mentoring program, where a volunteer works with one specific inmate. In 2010, CKPM oversaw the completion of the Spiritual Life Center Chapel at the El Dorado Correctional Facility. Jesus' life was about prison ministry. He spoke about the "least of these" with an invitation to visit those in prison. The thief on the cross next to him found true redemption, as he became the first person into paradise after Jesus.
Ministry Opportunities:
Sedgwick County Jail – facilitate Bible Studies, preach in chapel services, clerical work, one-on-one counseling, GED tutoring and life skills training
El Dorado Correctional Facility – GED tutoring, one-on-one mentoring
Pen Pal - Write to an inmate (secure measures are taken to protect your identity)
Prisoners of Hope – Westlink Christian Church has the exciting privilege of announcing Prisoners of Hope , a new ministry taking the gospel message to the incarcerated. Still in its infancy, Families of Hope is a ministry that supports  families affected by incarceration. Click here to read more.
Home Team Projects - prepare hygiene packs for men or women
email  | director@ckpm.org
web  | www.ckpm.org
facebook  | Central Kansas Prison Ministry
Ph: 316.721.3567 – Leisa Milford
Ph: 316.806.4352 – Rose Slaughter
email  | lmilford@sbcglobal.net
Gideon's International – Monthly funds are provided to this organization to send Bibles internationally for the Gideons to distribute.
web | www.gideons.org
Global Christmas Blessings – Each year Westlink members provide shoe boxes full of Christmas gifts for children at missions the church supports. They are shipped to countries like Kenya, Ukraine, Haiti, and Jamaica where children are in great need. Click here, or contact Westlink Missions for more information.
GraceMed Health Clinics – This health clinic annually serves more that 32,000 people in the Wichita area who have no access to medical care. The clinic offers preventive care as well as care for chronic illnesses, well baby checks, pap smears, prostate checks, Kan Be Healthy exams, immunizations, diabetes education, and much more. Appointments and Information for all GraceMed locations
Ph: 316.866.2000
web  | www.kswestumc.org
Heart 2 Heart – Co-ordinates the efforts of WCC ministries, assisting those in need in our church and community during the Christmas Season. We invite you to share with others through strategic acts of kindness. For further details and to sign up for opportunities to give from November 19 through December 18, stop by the atrium or contact Kimberly Jones at 316-722-8020.
Angel Tree a part of Chuck Colson's Prison Ministry Fellowship, provides anonymous gifts to the children of families whose one or both parents are in prison
HopeNet – Serving women and families who need various kinds of assistance and counseling. HopeNet is a non-profit organization dedicated to sharing the hope and encouragement that is found in the Bible.
Ph: 316.684.4673
web  | www.hopenetwichita.org
March, 2012 – Community Connection Newsletter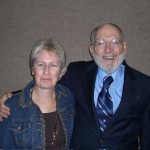 International Students, Inc. (ISI) – Norm & Carol Allen
1038 N Ridgewood, Wichita, KS 67208
Ph: 316.684.5906
Norm & Carol lead ISI in Wichita. They serve primarily at WSU, networking students with Christian families. ISI connects families with students from other nations who are attending college in Wichita on a friendship basis. They also provide activities for nationals to learn about the Christian lifestyle.
Click here for their latest news.
email  | nlllen2@juno.com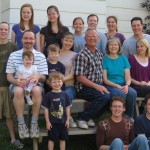 International Students, Inc., World Team -
Mark & Sherida Gray
6842 E Odessa Ct, Bel Aire, KS 67226
Hm: 316.744.8204
Mark Cel: 316.300.6651
Sherida Cel: 316.300.6682
Mark & Sherida Gray are International Students Inc. staff in Wichita, KS. They are privileged to disciple developing leaders from over 100 countries. Their mission is to share Christ's love with international students in the Wichita area and equip them for effective service in cooperation with the local church and others.  They invest their lives directly in students. They also multiply this ministry by mobilizing churches and Christian college students for maximum global impact.
Click here for their latest news.email  | mark.gray1@cox.net, sherida/gray@cox.net

Manhattan Christian College – Provides training for pastors and Christian workers in the central  plains area. Cooperation with Kansas State University allows students to receive degrees from both seats of higher education.
web  | www.mccks.edu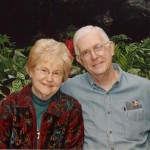 Navigators – Richard & Beverly Spann
Navigators-Kansas Communities Ministry, 1501 S McLean Blvd, Wichita, KS 67213
Ph: 316.264.8819
Hm: 542 Longford Ln., Wichita, KS 67206-1816
Ph: 316.634.2078
Richard & Beverly serve in leading Navigators throughout Kansas. Their office is a teaching resource center for churches and individuals ministering in their community.
Click here for their latest news.
email  | office@navswichita.kscoxmail.com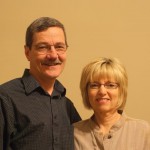 Perspectives – Stan and Jane Freyenberger
1642 Leavenworth, Manhattan, KS 66502
Stan: 785.341.4275
Jane: 785.341.6941
Stan assists mission development through Perspectives classes and other development opportunities.
Click here for their latest news.
email  | freystan@cox.net

Pregnancy Crisis Center – Serving men and women needing counseling and assistance due to unexpected pregnancies. Aids women in crisis in a variety of areas including free pregnancy tests, confidential crisis intervention counseling, adoption information and counseling, childbirth education classes, community resource referrals, maternity and baby clothing, and more.
Wichita Pregnancy Crisis Center, 1040 N West Street, Wichita, KS 67203
Ph: 316.247.0709
web  | www.pccwichita.org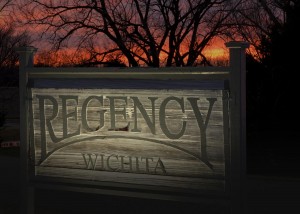 Regency – This is one of the many organizations with whom Pathway partners.They are need of tutors, mentors, gently used clothing and an accountant or attorney that can help them with the process of filing a 5013C. Contact Bob Sandifer at r.sandifer@sbcglobal.net or Martha Smallwood at 316-722.8020. Click here for their latest news.

Royal Family Kids Camp – The nation's leading network of annual 5-day camps for abused, neglected and abandoned children (over 3 million cases reported in American each year). WCC sponsors this camp locally and is part of the network that helps create positive memories for children ages 7-11.
Ph: 316.722.8020
web  | www.rfkc.org
SIM USA – Jim & Connie Knowlton
306 Brookside Drive, Fort Mill, SC 29715-9764
Cel: 316.644.9752
Jim: 704.587.1570
Connie 704.587.1563
Hm: 803.396.0933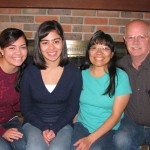 World Impact – Al & Ruth Ewert
3701 E 13th St, Wichita, KS 67208
Wk: 316.681.1317
Hm: 316.683.0884
Al is the local director for World Impact. They help plant indigenous churches and minister to inner cities throughout the U.S. Westlink supports several World Impact missionaries and projects. To receive their Connection Newsletter, click here
Click here for their latest news.
web  | www.worldimpactwichita.org
email  | alewert@worldimpact.org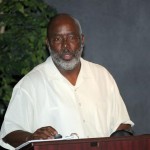 World Impact Urban Institute – Dr. Don & Beth Davis
The Urban Institute, 3701 E 13th St, Wichita, KS 67208
Ph: 316.681.1317
Hm: 1445 N Yale Blvd., Wichita, KS 67208
Ph: 316.684.3647
Don have served with World Impact since 1975. He is Director and vice president, Leadership Development of World Impact, and the Director of  The Urban Ministry Institute (TUMI) in Wichita, Kansas. TUMI is World Impact's research and training arm, and has been equipping leaders for the urban church for the past 16 years. As of May 2011, we service leadership training in 83 TUMI satellites, with sites hosted in eleven countries outside the United States. We facilitate pastoral and leadership training which denominations, ministries, and organizations to provide affordable, culturally-conducive training for the poor.
Click here for their latest news.
email  | dldavis@tumi.org, bdavis@tumi.org
web  | www.tumi.org

World Impact 2nd Blessing Thrift Store – A division of World Impact ministries that is an alternative to Goodwill or Salvation Army for your no longer wanted usable items. They will pick up your donation of clothes, furniture, household goods, etc. and provide you with a tax deductible receipt.
Ph: 316.267.3333
World Impact Youth Horizons – Founded by Earnest Alexander to "father the fatherless."  Youth Horizons' mentoring program matches at-risk youth with men, women and famlies in Wichtia and surrounding communities. In addition to assistance with life skills and modeling responsible living, mentors (recruited through local churches) strive to demonstrate the love of God through their relationships with the youth. This program is open to both boys and girls, 5-18 years of age. Along with mentoring, a residential home for boys unable to be placed in foster care is also available.
web  | www.youthhorizons.net
Louisiana
Hope Church, New Orleans – Westlink is a partner in the planting of this church in New Orleans. Many New Orleans churches closed their doors after the hurricane leaving a Christian vacuum. Immigrants have brought their folk religions and added to the folk religions already prevalent there. Eric Fillinger paster at this church.
Click here for their latest news.
web  | www.hopeneworleans.org

Oklahoma
Cookson Hills Christian Ministries is located in Kansas, Oklahoma and  welcomes troubled children. This ministry seeks to honor Jesus Christ in its ministry to children and families by helping them become, and develop, as His disciples. They are committed to excellence in providing a Christian environment for children, and strive to develop healthy child-family relationships. Westlink families needing this assistance should contact Cookson Hills  to help speed enrollment.
Click here for their latest news.
web  | www.cooksonhills.org
blog | Brandon & Melissa
facebook | Crookson Hills