OUR VISION is to encourage your passion for reaching the lost and participating in transforming the world through the Gospel. God demonstrated His love for us by sending His Son to save us from ourselves. Let's demonstrate our love for Him by being obedient to His Great Commission.
OUR TASK is to organize the avalanche of missions information we receive into one easily accessible site. Our popular Facebook page is still there, but this site will give you details. We chose a format that will be easy to navigate, even for the computer novice. If you do get lost, just click on home.
OUR COMMITMENT is to provide you with accurate, updated information about WHO we support, WHAT their current needs are, WHEN the short term mission trips are scheduled, WHERE you are needed and HOW you and your friends and family can be actively involved.
PARTICIPATION When you return from your missions adventure, we invite you to share your adventure and add your photos to our gallery by contacting acts29faithwriter@att.net
We pray our site  informs, challenges, motivates, and empowers you to invest your time, gifts and talents in Kingdom Business through the vehicle of Missions!
# # #
Where we are all around the world…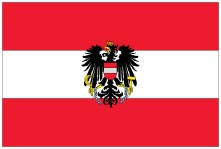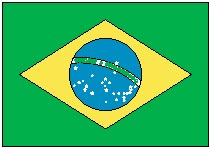 Austria-TCM                                      Brazil-Stan & Rebecca Abrahamson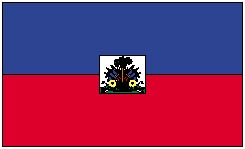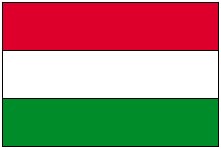 Haiti-Yves & Samanthe Prophete              Hungary-Paul & Lori Dickason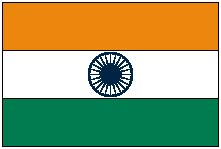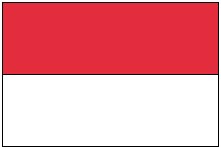 India-Bala & Priscilla                           Indonesia
India-Samuel & Prati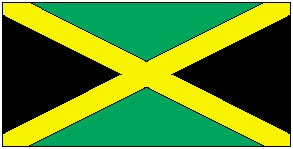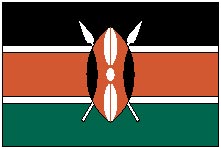 Jamaica-"Jacko" & Heather Jackson                     Kenya-Wallace & Mary Kamau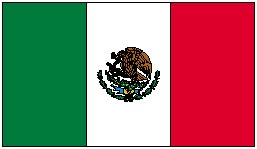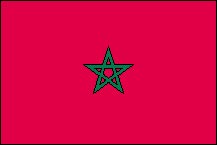 Mexico-Pecos & Linda Inchaustegui           Morocco-Gus & Kris
Mexico-Shawn & Susan Inchaustegui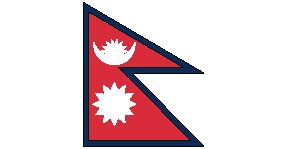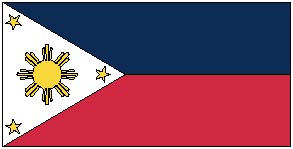 Nepal                                                       Philippines-Ed & Judy Neibling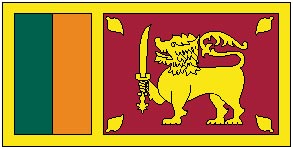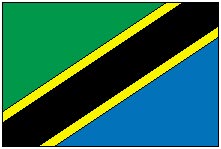 Sri Lanka                                                      Tanzania-Jack & Judy Woods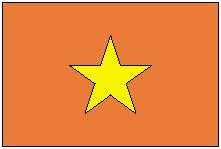 Vietnam
International Projects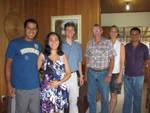 Brazil – Under the direction of Stan and Rebecca Abrahamson these Brazilians travel three large lake regions of the Amazon presenting the Gospel to the River People who have a mixture of folk and Catholic religions. Pathway has assisted with the on-going training of the planters and local leaders and is helping with funds for the construction of a new boat destined to be the ministry center in a restricted lake area.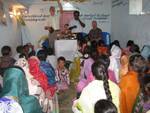 Amravathi – a region in India. Through India Gospel League Pathway, as part of the Wichita India Project, has adopted the region of Amravathi in the Maharashtra state of India for a holistic outreach. Barefoot Pastors minister to 3- 4 groups of believers each week,. Community water wells, Life Centers and micro loans are some of the programs used to reach this region of less than 3% Christians.
Mabatini – an area in Kenya. The village of Mabatini has been adopted by Pathway and Central Christian of Wichita for Community Health Evangelism work through Mission of Hope. Fresh water has been supplied to the temporary school whose land we helped purchased. Community Health Evangelism workers are in the community working with individuals to transform their lives as well as the community. Pathway has sent many short term teams to work with Missions of Hope.
Uzbek – code for a mostly-closed country. Church planters are trained and encouraged by workers from a nearby country. Both groups are risking the own lives and the lives of their families to present the Gospel and minister to small house gatherings.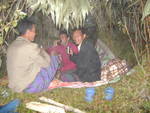 Tiberias – only nationals are allowed. Working with "The Fisherman" our project is to train church planters to work with the 110 unreached tribes. Since only nationals can are allowed to stay in this area over a month, it is essential that nationals do the work.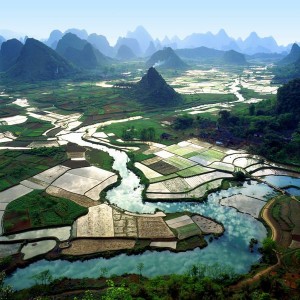 Southern China- another high risk region of Asia. We support the training and evangelistic outreach of nationals working through schools and businesses.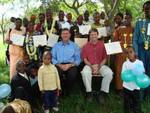 Tanzania – Training of African nationals in the Tanzania Church Planting School. Over 35 churches have been planted among unreached tribes including the Maasi and Pygmies.
# # #
Following is an  interview conducted by Diana Gruette with
Martha Smallwood…enjoy this small peek into her heart and soul!
What is the purpose of Missions? To bring Glory to God.  It is the process and result of connecting people to Jesus and helping them become his fully- devoted followers on a global level.
What is the goal of Pathway Missions Department? It's two fold.  First, to introduce people to Jesus as Lord and Savior on a global scale. Second, for every Pathway member to identify with, connect to and participate in missions on some level.
What is the vision of our Missions Director? My vision is the transformation of the whole man/woman; spiritual, physical, emotional, financial and social into a reflection of Jesus. The enemy forces are deeply entrenched in the hearts and lives of our generation. I see us as Christian insurgents, joining the revolution started at the Cross – sent out to liberate and transform lives.
What direction is Pathway Missions headed? Partnering with nationals to help them take the gospel to their own/similar people.  We are following Jesus as He transforms lives and communities.  Some of the specific ways are:
*Micro-enterprise leveraged to bring souls to Christ.
*Short term serving trips continued with an increase in participation to support our partners and change our worldview.
*Increased passion for local outreach through participation.
*We would like to see every member deliver contributions to local ministries, not just drop them off at the church. This will help them connect with the ministry and live out "following Jesus into community for others".
Some examples are:
*Streamline and develop our angel tree program for children of prisoners.
*Provide/assemble male/female hygiene kits for prisoners.
* Increased Union Rescue Mission participation.
What are your responsibilities as Director of Missions? To run behind God and facilitate all He is bringing into Pathway's global outreach effort!
Our department has to examine every agency, project and missionary for efficiency. We cannot do it all, so must filter opportunities. Many do good things but not in the name of Christ. Our missions must truly speak to the furtherance of Kingdom business….God's Kingdom, not man's.
We must identify projects that move in the direction that is best suited for Pathway…that beat the same heart song…when we connect with God's heart the music is heavenly!
I am the liaison for contacting current supporters, keeping in touch with the current needs and prayer requests of our missionaries, both national and international.
I maintain communication between God, our Pastors, congregation, organizations, missionaries and many volunteers to further mission involvement.
Finally yet importantly, I am constantly studying the "new", what works/ what does not, in the management of volunteers, missions and researching history that will inspire vision adn committment.
How are you doing towards that goal? We are right on task.
We have the Pathway Sound bites: Bulletin Board, Special Events, Missions Updates, Missions Website, Facebook and a new Mission's Blog; all in an attempt to connect, inform and encourage community passion and participation.
The backbone of our department is known as the "5 m's"…Martha (Smallwood), director, Mary (Kranick),  administrative assistant , Milt & Mari Beth (Pippinger), short term coordinators,  and Larry (aka Moe) Wren,  Teaching Team representative.
What is your greatest challenge? Listening to and talking with the Pathway congregation to help them shape and actualize missions.
Budget: Discerning how can we leverage monies designated for Missions to have the greatest impact, not just raise funds to support missionaries, but to take the gospel to the entire world.
In our world, there are still over 6000 people groups unfamiliar with Jesus. No one in their culture can share the gospel in their language. There are no Bibles.
Many are in India. We have 4 missionaries there.
In China, we minister to urban city migrant workers, schools, church planters and in Central Asia to a closed Muslim country with 6 national missionaries.
We minister to the river people of the Amazon, Indonesians in the Muslim countryside and have 1 missionary family in Spanish Morocco, ministering to tribes migrating from the desert to the city.
In our newest adventure, we are funding the training of church planters in Tanzania to evangelize unreached people groups. We helped build the training house for 16 families per year. They then return to the bush to reach pygmies, maasai and other tribes. The trainers continue to provide follow-up, spiritual nourishment and encouragement to these families.This is the only successful mission outreach to pygmies. Those from their own culture are reaching them in their own language.
Most of our missionaries use some form of CHE (Community Health Evangelism)
The goals are evangelism, health, developing community and microloans. What they need most is small business training, education, uplifting women in the community, AIDS care and education, food and water.
Is there anything you need to assist you in your responsibilities as Pathway Mission Director? Yes. I need someone with a passion for local involvement to see that Pathway is effective in every partnering agency in Wichita.
What would that job description look like?
They must realize they are a connector, facilitator and responsible to organize, empower and delegate
They must be a realist and realize they cannot do it all
They must be able to let go
They need to learn timing; when to say yes, no and not now
They must be a self-starter with initiative but work under the umbrella and authority of the missions' director
They must be able to communicate professionally via email, internet and phone
They need the gift of discernment to know if a project is a Pathway "fit"
They MUST be a team player and have a sense of humor… and it helps if their name starts with an "M"